Categories:
Other Brands
Is the futuristic bag the next big thing? Are we moving that fast in fashion? Well, we know that a lot of brands have started introducing futuristic handbags including Chanel. Now Louis Vuitton is catching this new wave. So for the Fall Winter 2017 Collection, meet LV's version of futuristic design. It's sophisticated, robotic and so different (for sure!).
The Design
Did this fresh design 'WOW' you when it was first released in the Fall Winter 2017 Ad Campaign or on the Runway? Well, the look is not as chic as the Monogram or Empreinte print, but maybe this design fits best with casual outfits.
The Louis Vuitton futuristic is sophisticated and built with tight lines and streamlined-shape. It's made from embossed Epi leather, which is strong and luxurious leather. This futuristic print has been embellished on the iconic Speedy Bag, but also on the new-signature Twist Bag. There might be more styles available, but the basic principle of the print remains the same.
This futuristic print is built with multiple symbols on the bag. It reminds me of robots in Star wars and the buttons on spaceship. There is also an L and V logo printed in two separated colors. Some parts have remained the same like the original version like the handles on the speedy, the leather zip and the iconic lock. There is even a side-pocket in the exterior for instant-essentials.
The Sizes And Prices
The Louis Vuitton Futuristic print is embellished on different handbags like the Speedy Bag or on the Twist Bag. Each style has their own price tag.
Louis Vuitton Futuristic Speedy 25 Bag
Size: 5.9' x 7.5' x 9.8' (L x H x W) inches
Prices: $2650 USD, $3250 CAD, €1900 euro, £1780 GBP, $22000 HKD, ¥313200 JPY, $3400 AUD.
@Vogue
@Vogue
@Vogue
@Vogue
@Vogue
@Vogue
@Vogue
comnum(0) tbcount(0) tbcount(0)
Categories:
Other Brands
Whenever we see a new tote bag at Prada, we get excited. We think about all the previous tote bag that they have designed, because they were so pretty. For the Fall Winter 2017 Collection, there is another fresh and interesting handbag that you must see. It's called the Prada Box Tote and it's something you've never seen before.
The Design
Recently, Prada has been releasing a lot of 'box' and 'trunk' –inspired handbags. Just look at their Micro Box Bag. The new Prada Box Tote is chic and streamlined. It's designed with smooth and curvy body. The look is a mix of a tote bag and a minaudiere as it features a rare turn-lock closure.
The sides remind me of the Frame Bag, which is solid. The top comes with two long double handles and there is logo engraved on the clasp. The sides also showcase the color of the interior and it's refined with a golden plate.
The interior
The bag opens like a cosmetics box – when it's open it will reveal all the interior. Inside you will find three pockets including one with a zipper closure. The center pocket is crafted with a spring hinge closure (like a clutch or minaudiere bag). It's quite unique considering how its put together.
The Sizes And Prices
Measuring 20.5 x 14 x 13 cm, priced at $4450 USD, €3100 euro, £3050 GBP via Prada boutiques.
More Images
comnum(0) tbcount(0) tbcount(0)
Categories:
Other Brands
Leading model Frida Aasen teams up once again with photographer Asa Tallgard for the October 2017 issue of ELLE Norway. The face of Elisabetta Franchi embraces denim styles for the fashion editorial. Styled by Petra Middelthon, Frida looks casually chic in jeans from brands such as Rag & Bone, Diesel and Replay.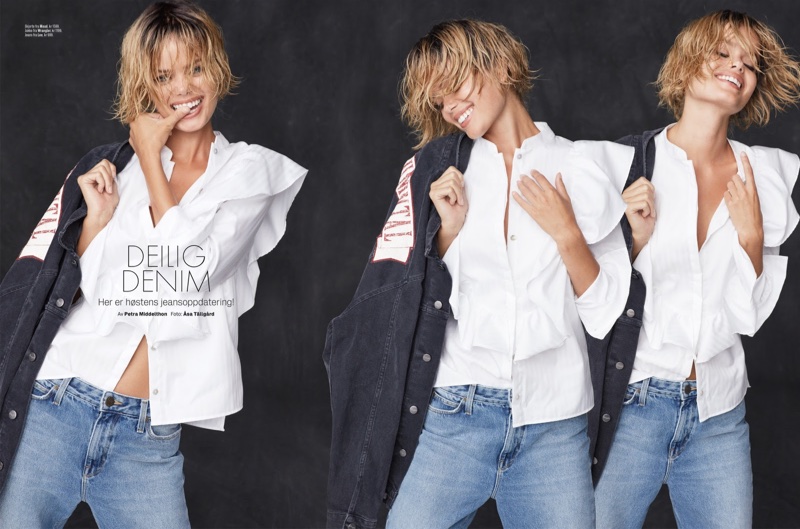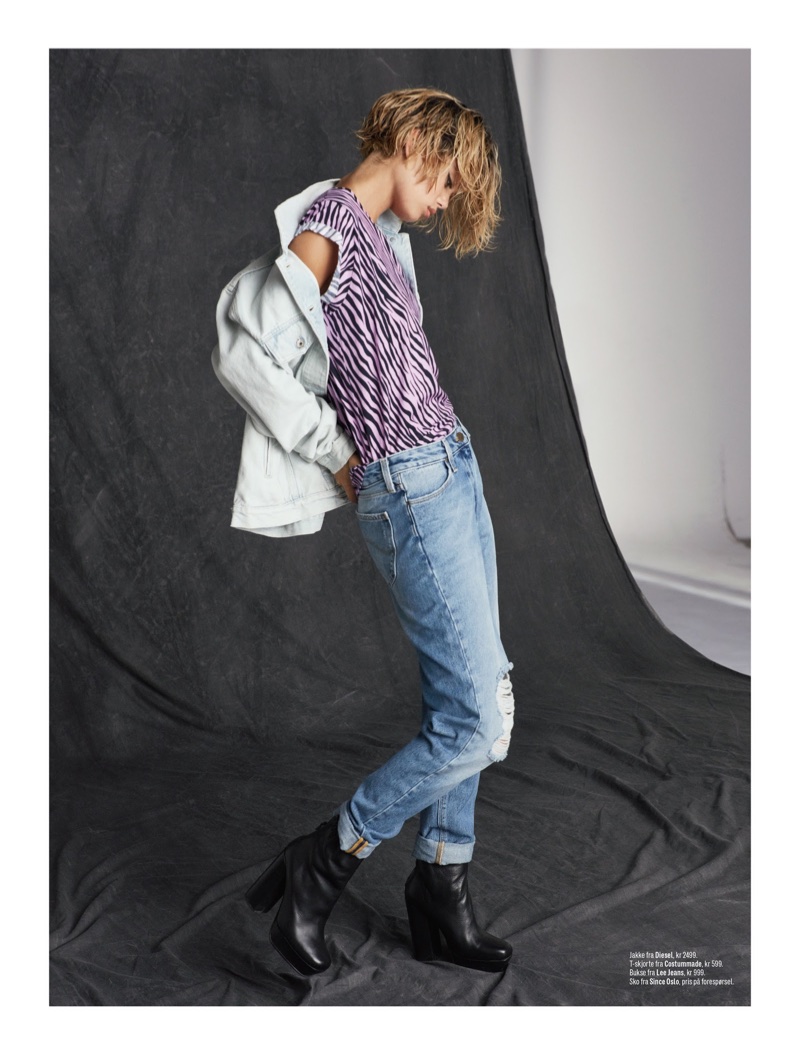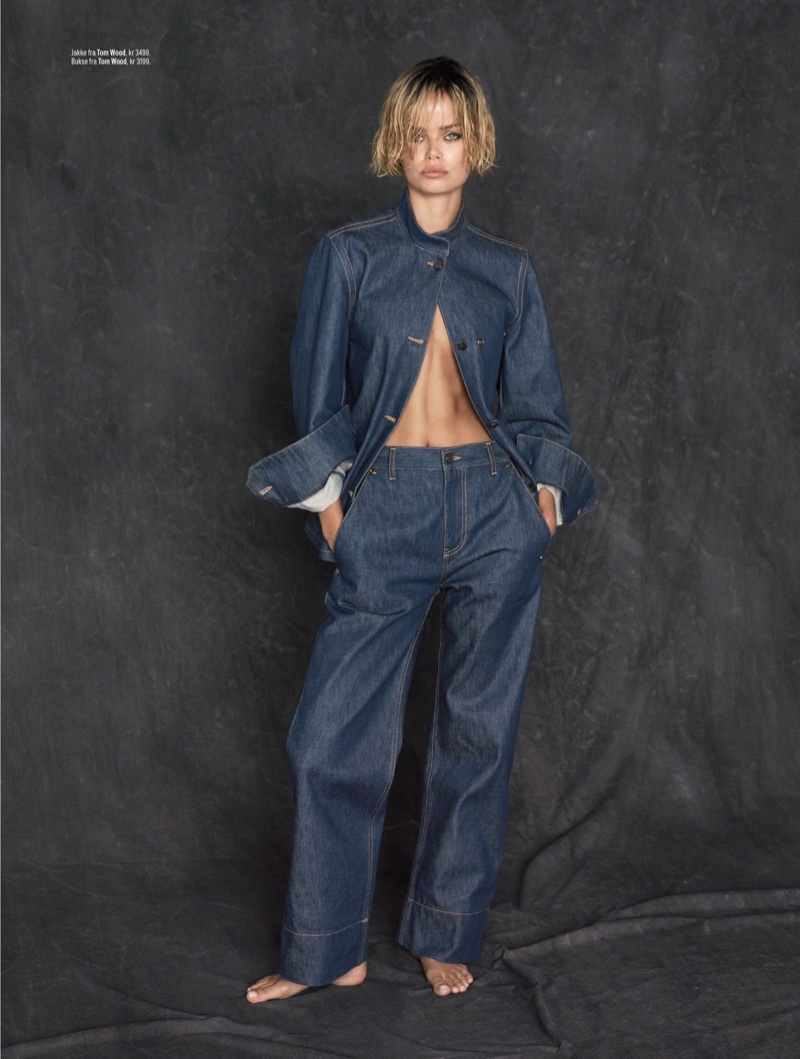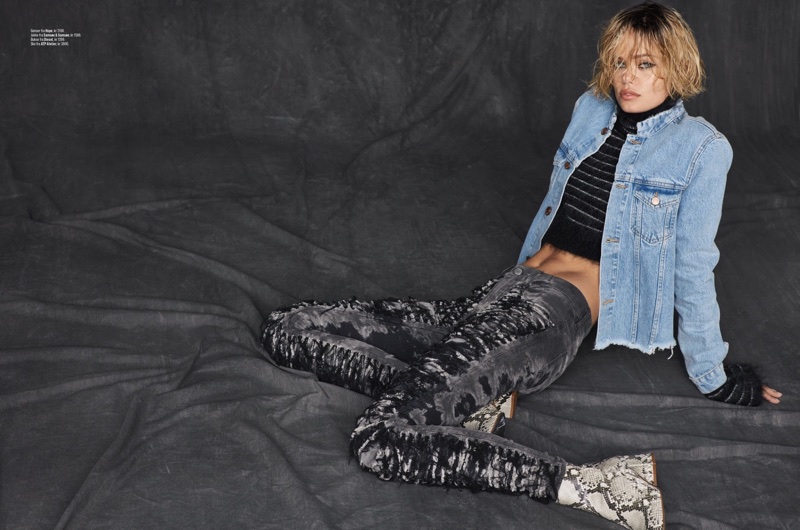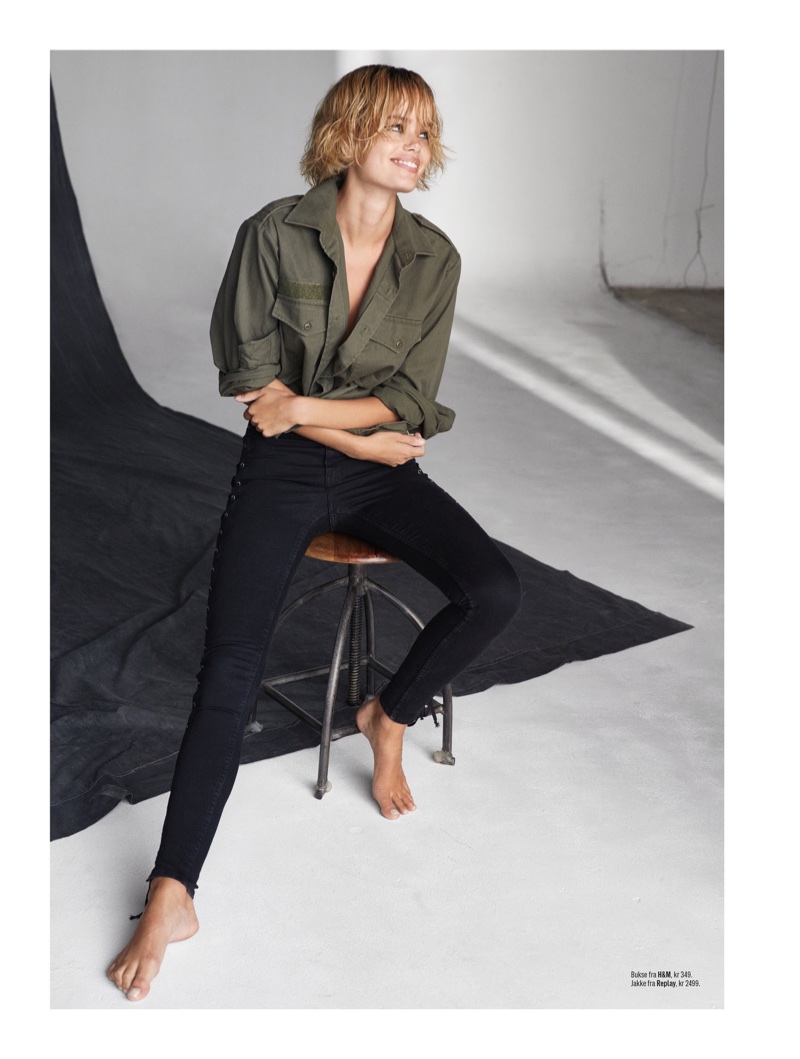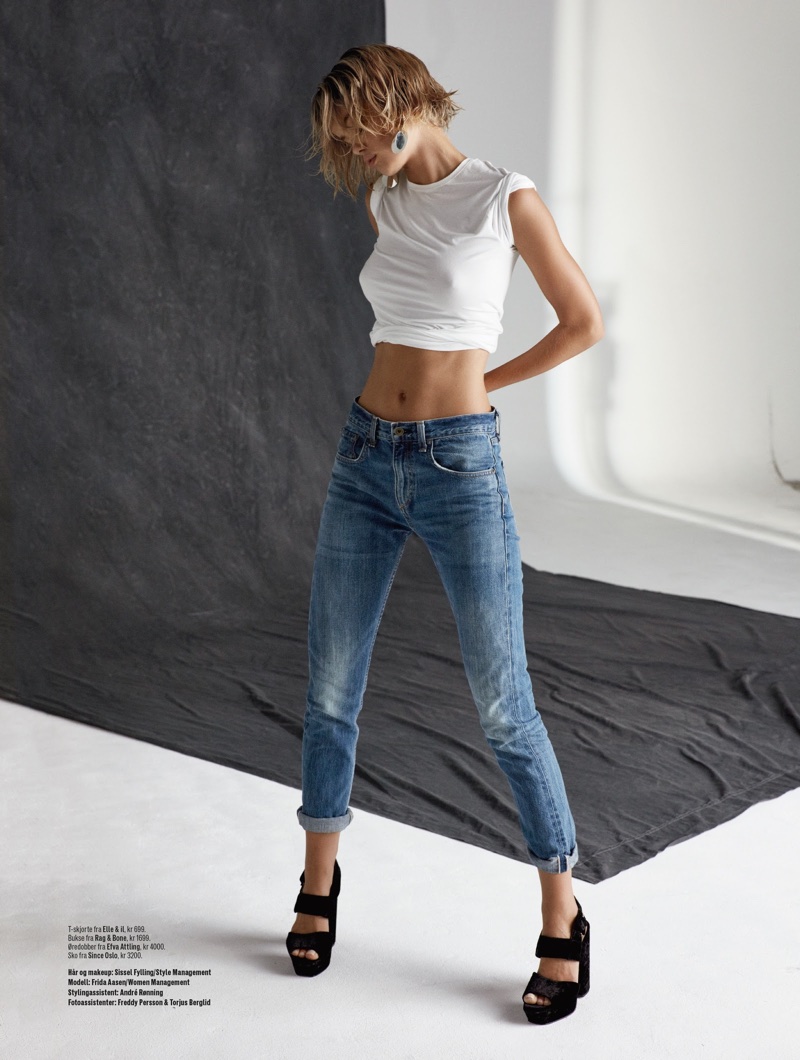 comnum(0) tbcount(0) tbcount(0)
Categories:
Other Brands
Eniko Mihalik is a vision of pure elegance on the September 2017 cover of ELLE Serbia. Photographed by Greg Swales, the blonde beauty wears a windowpane print shirt and grey skirt from Monse. In the accompanying spread, Eniko wears sophisticated styles from the fall collections. Stylist Arnold Milfort dresses the Hungarian beauty in fashion from Dolce & Gabbana, 3.1 Phillip Lim, Michael Kors and more.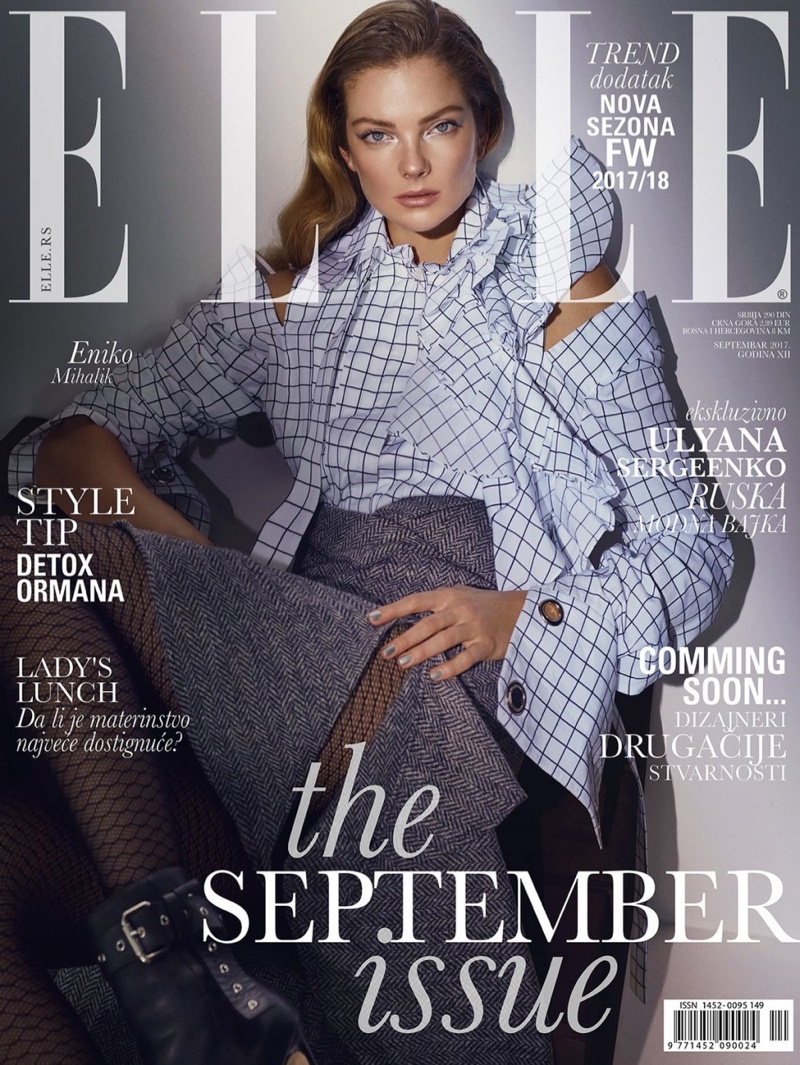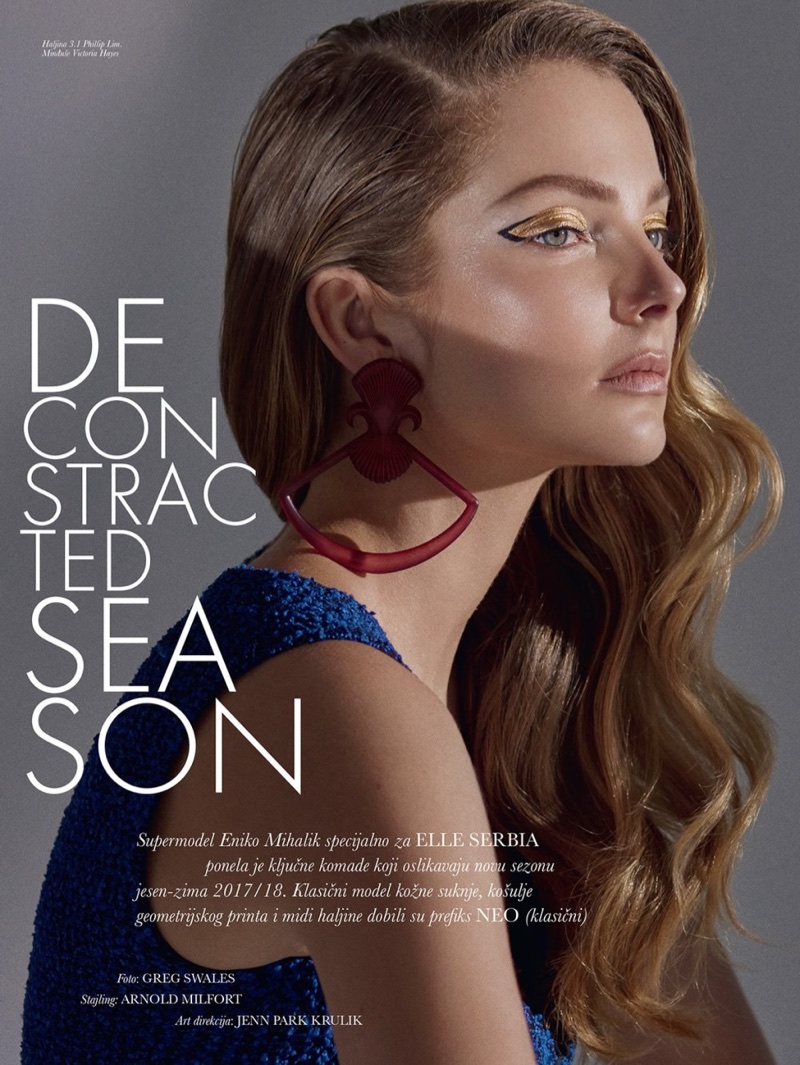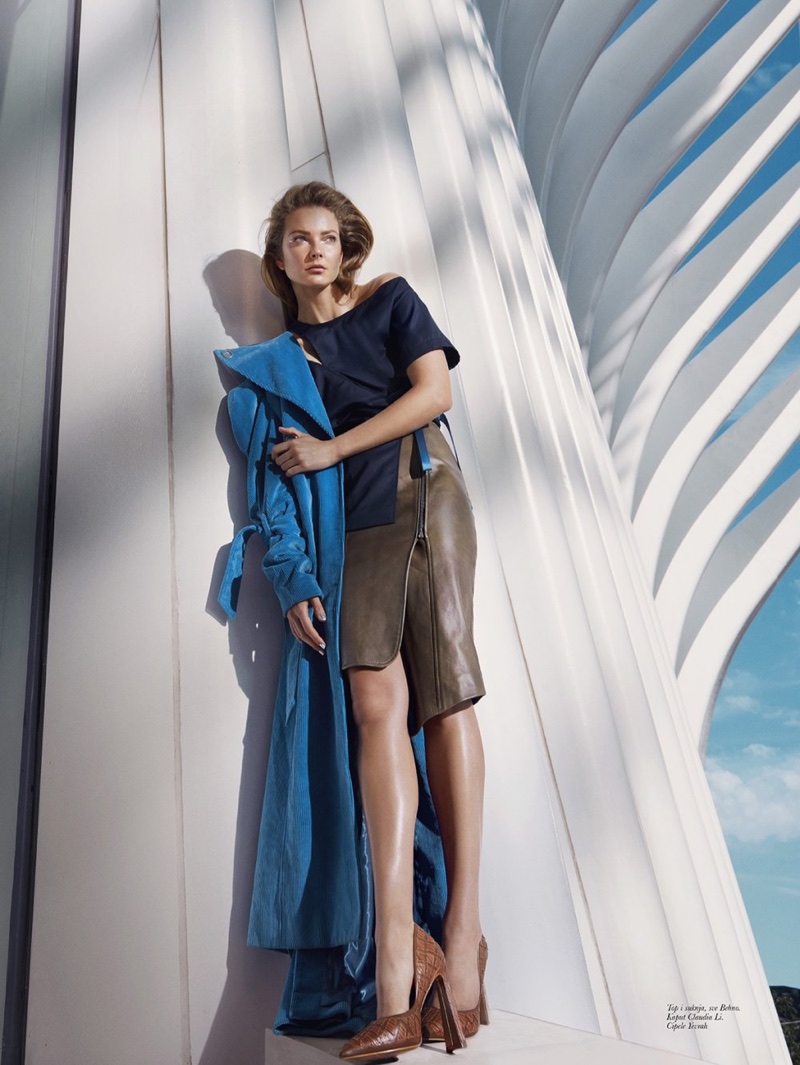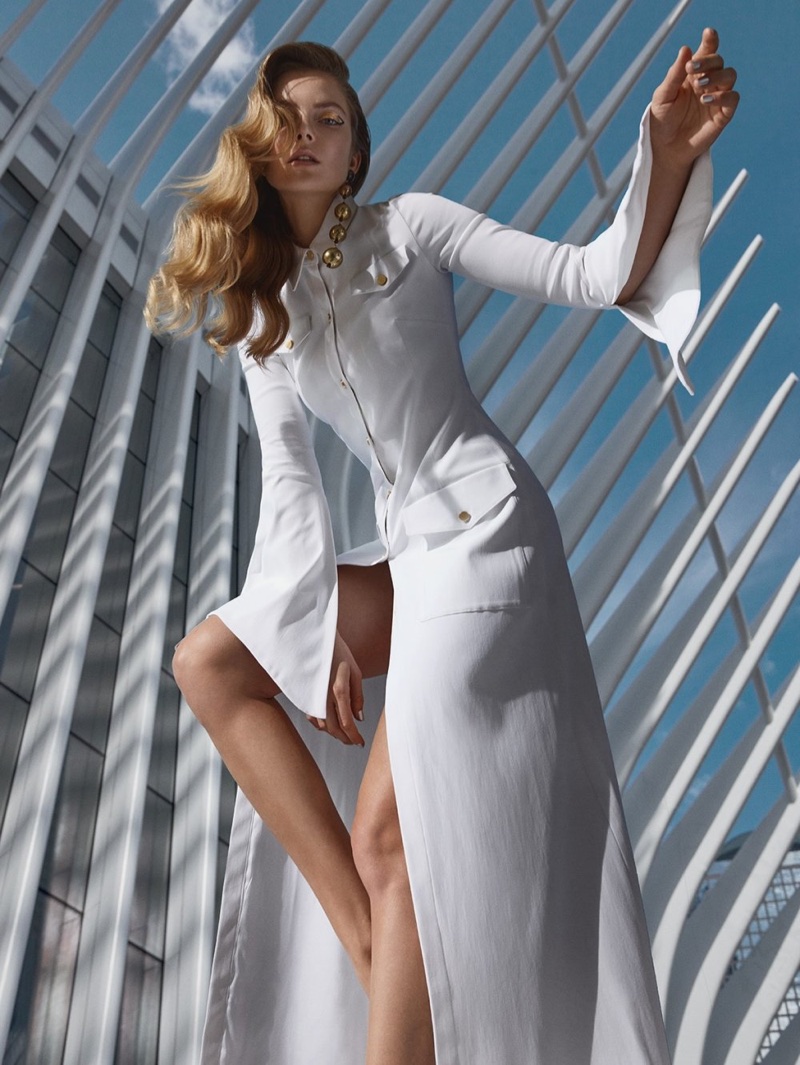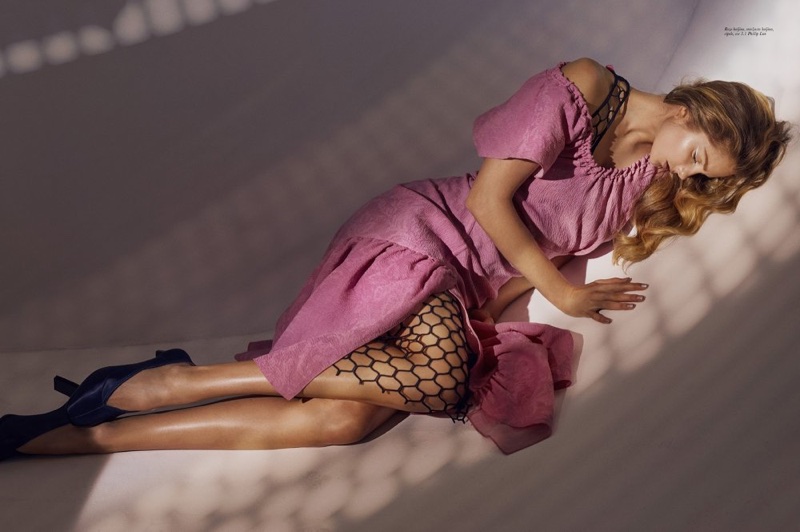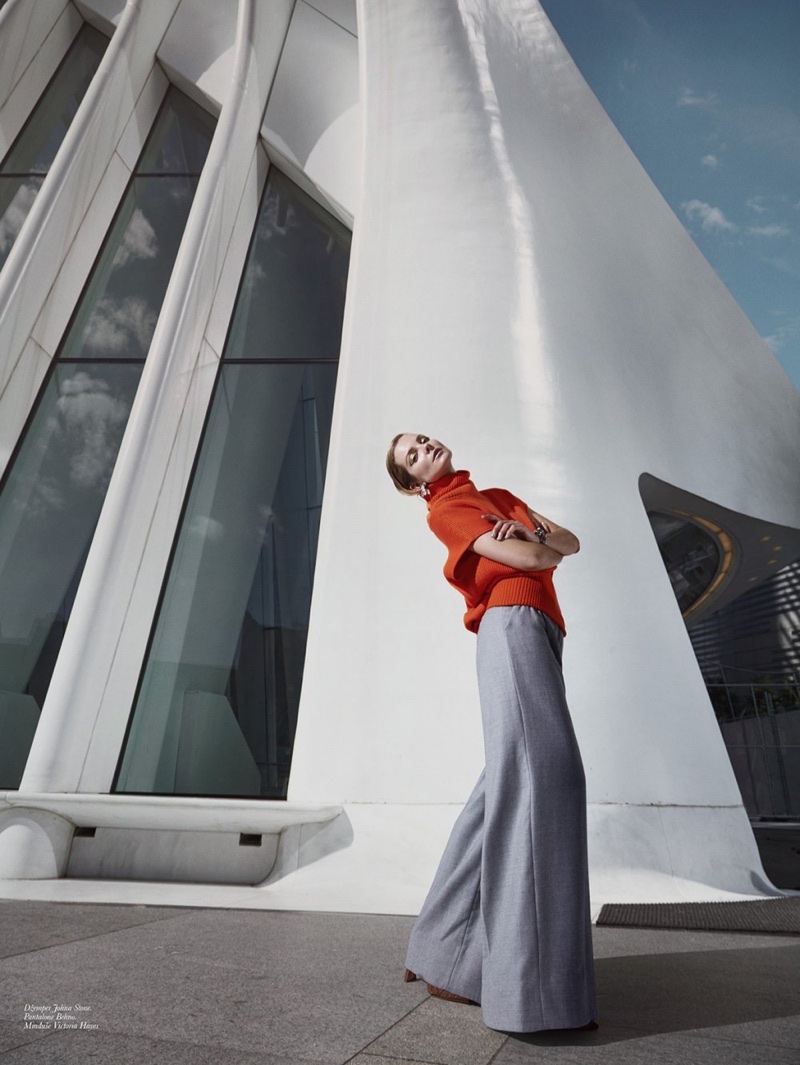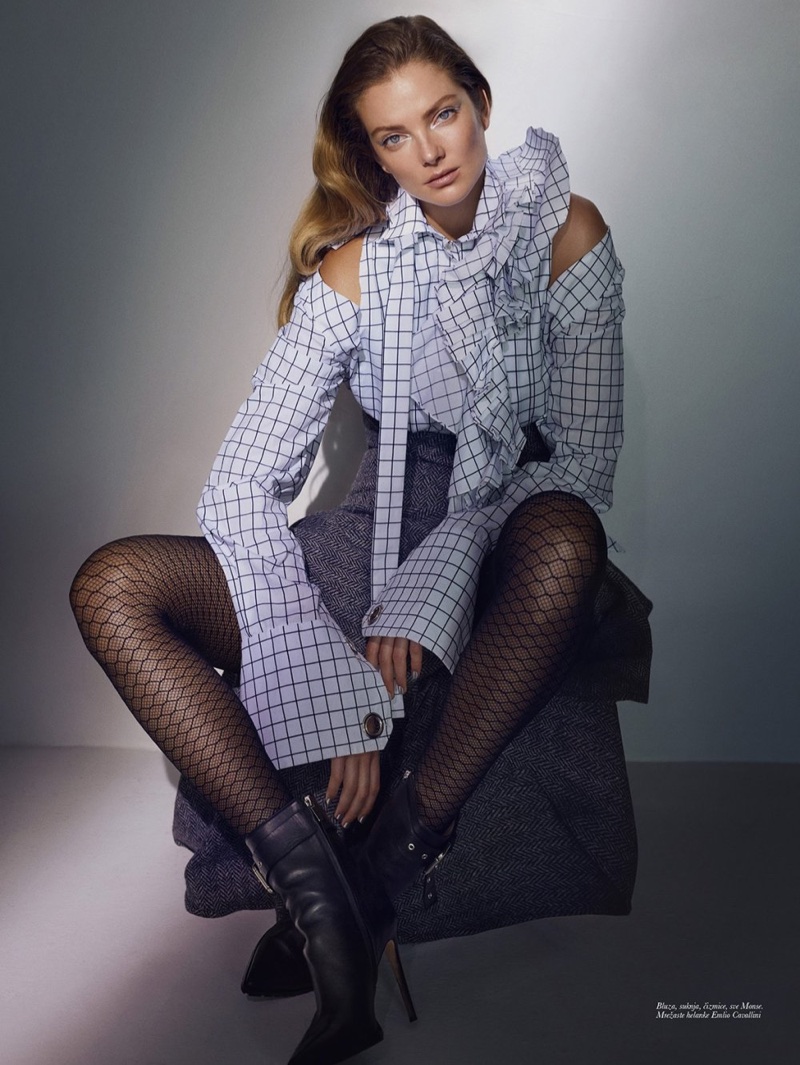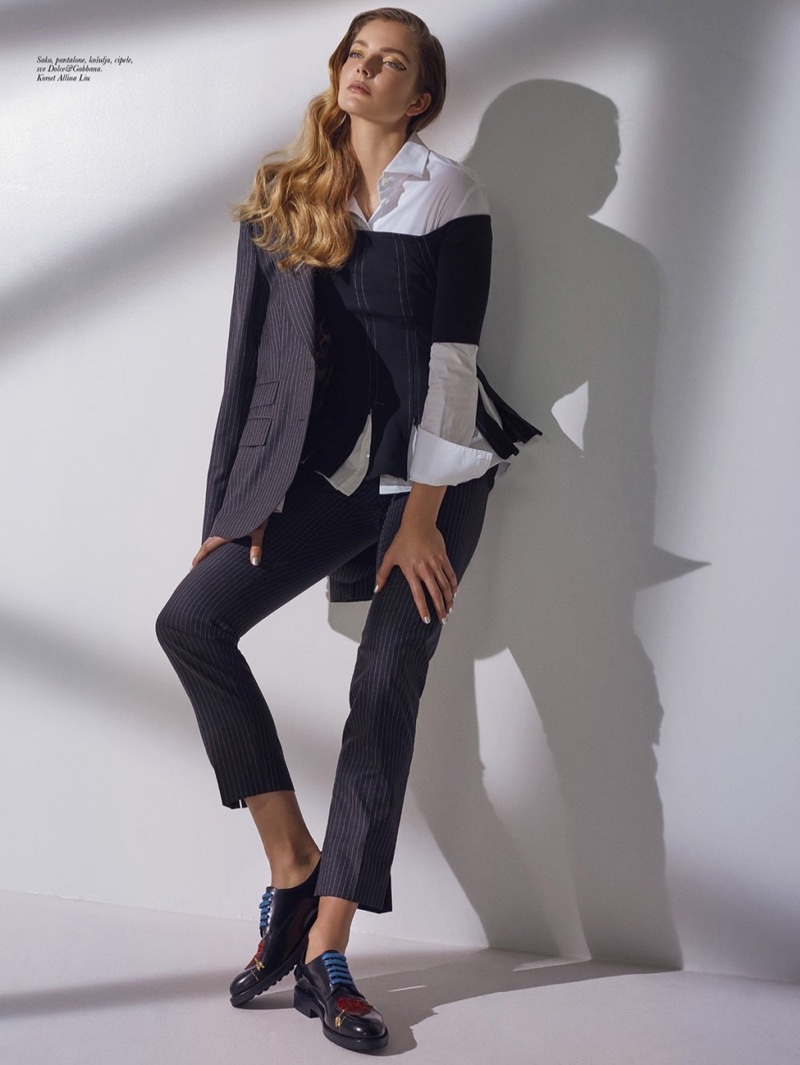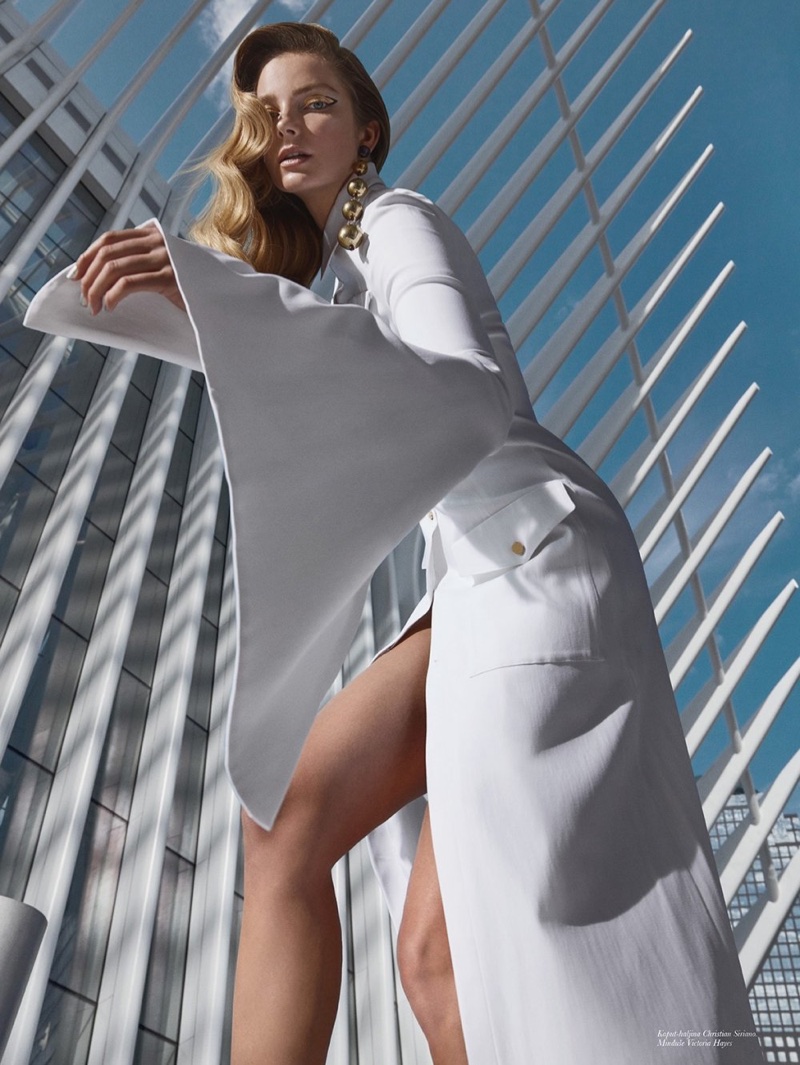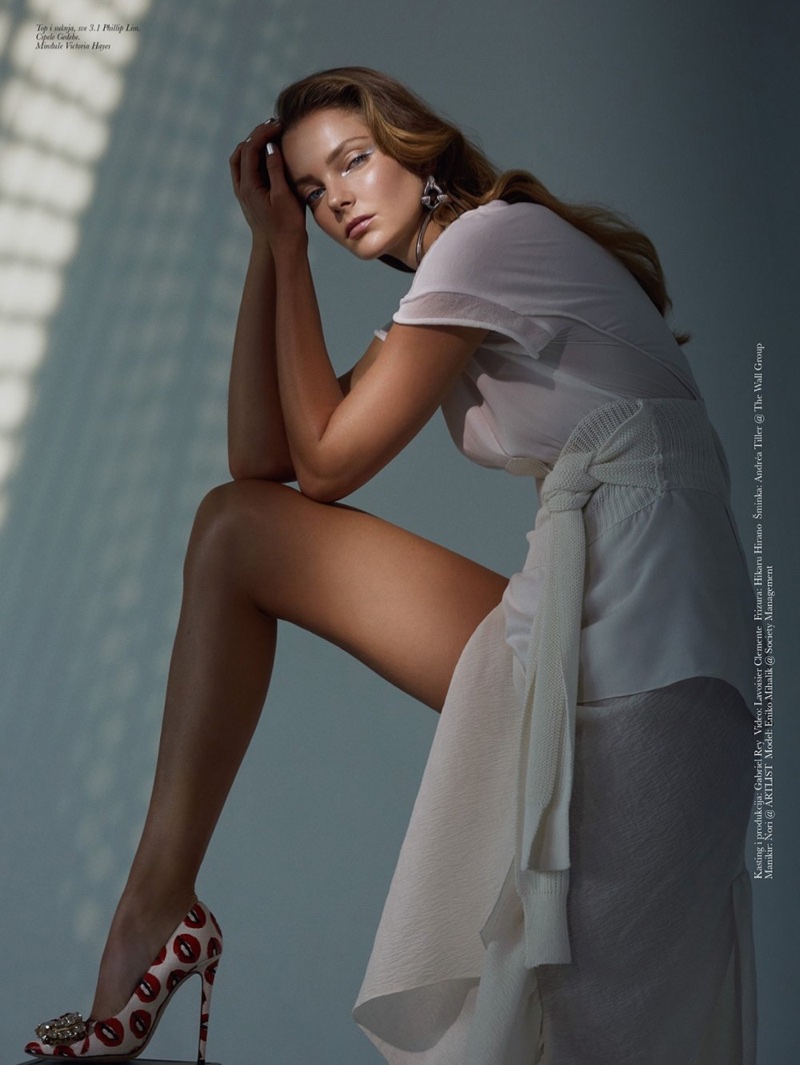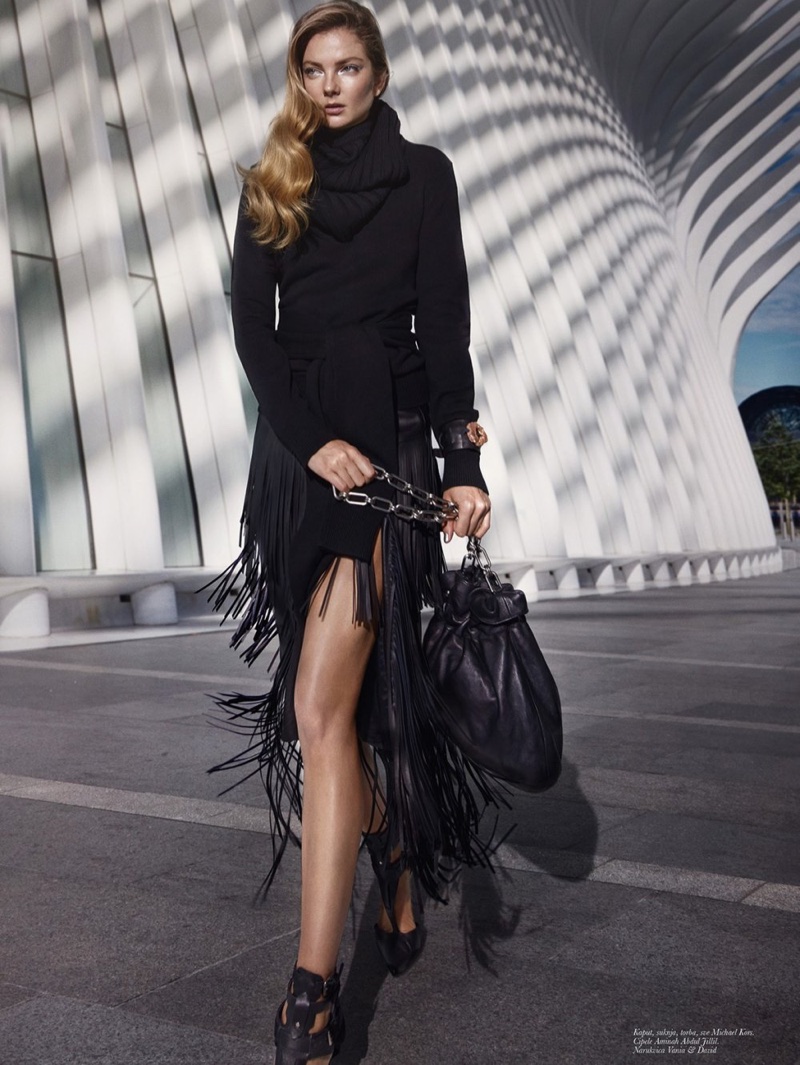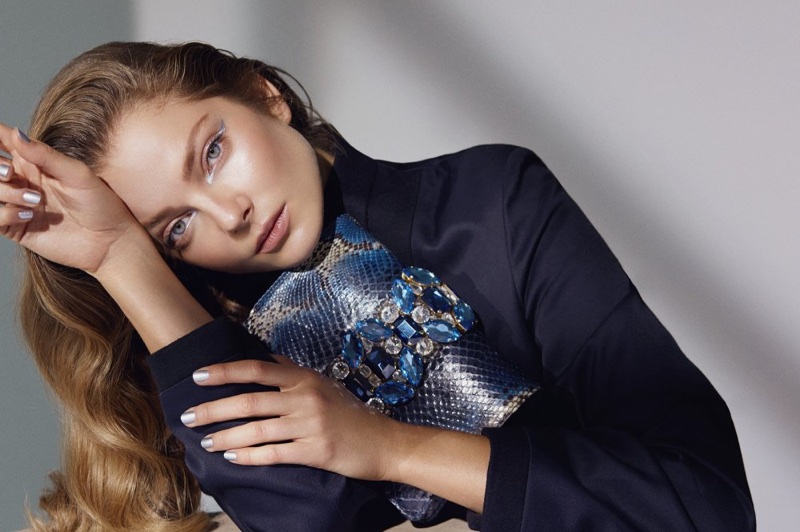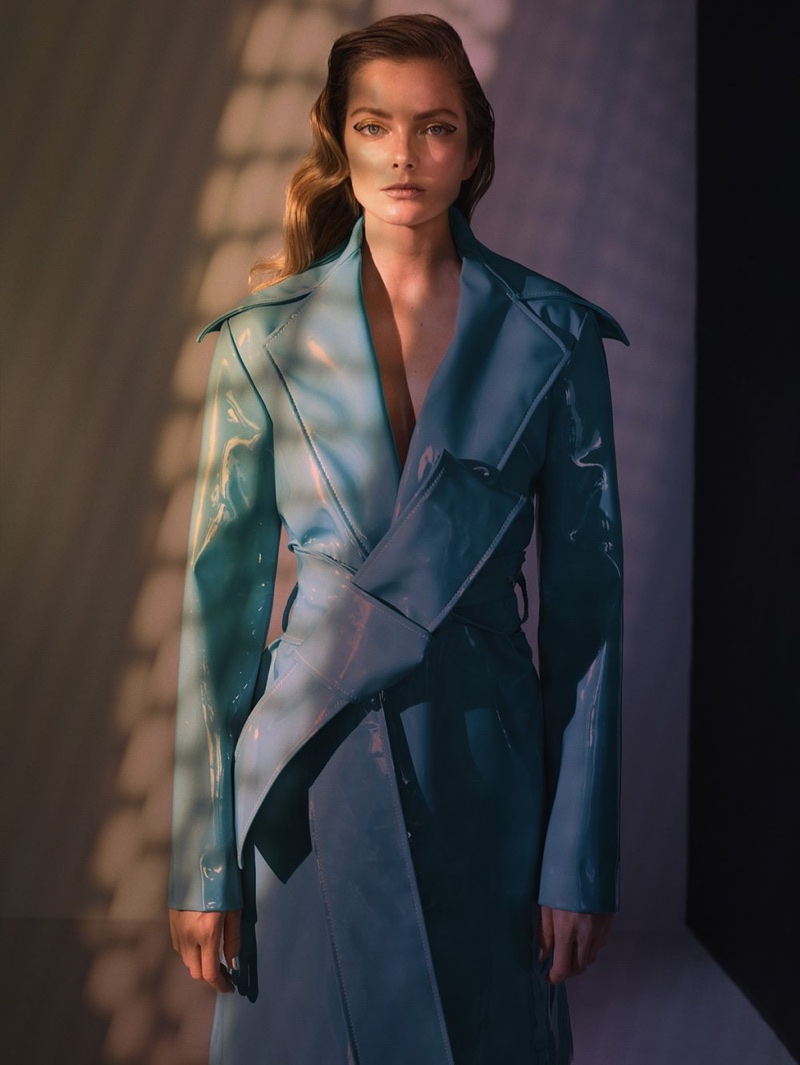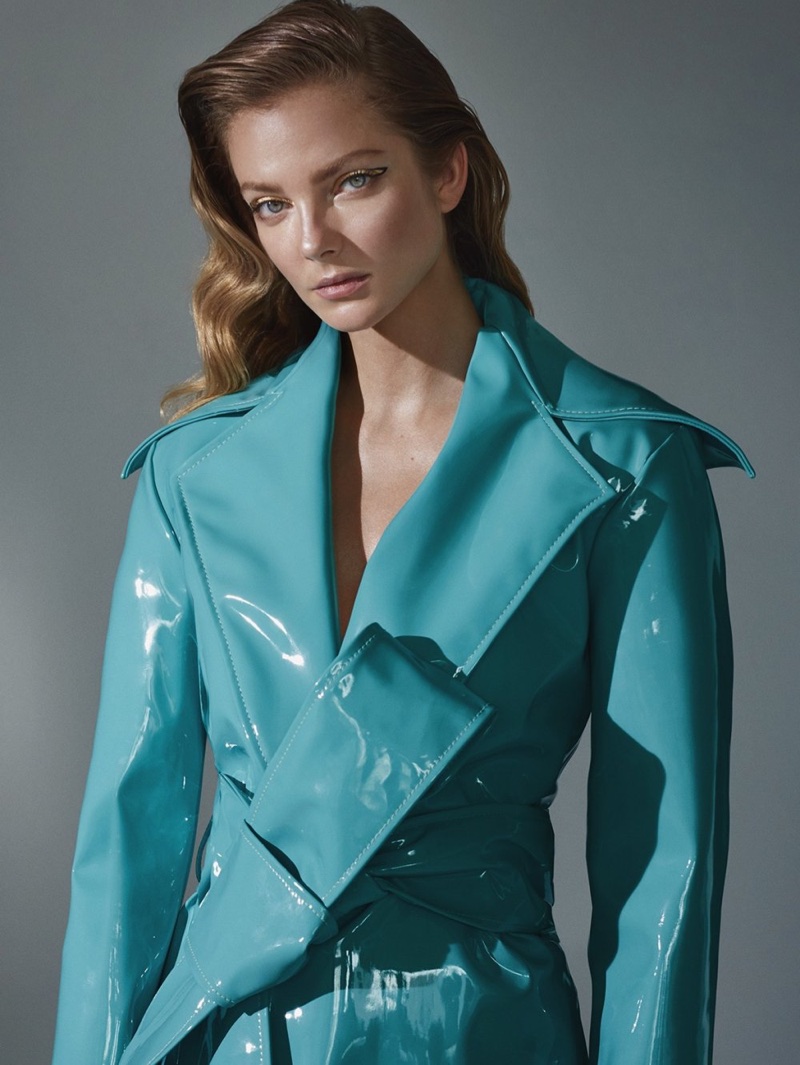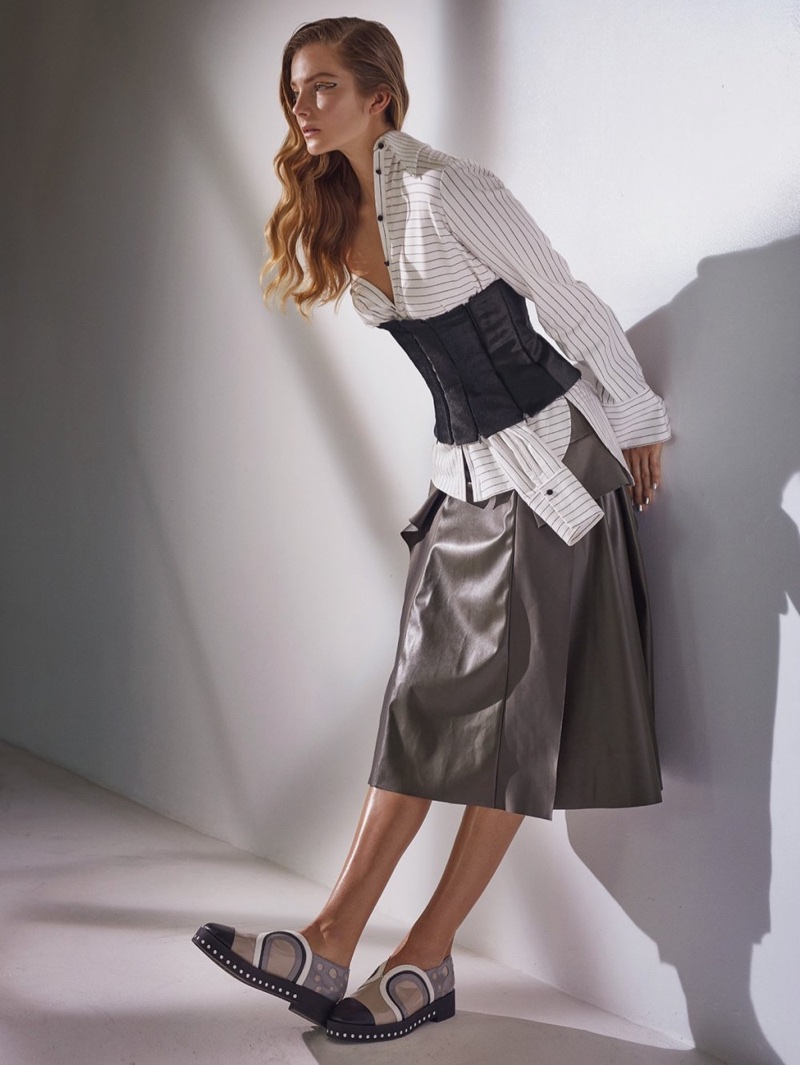 comnum(0) tbcount(0) tbcount(8)
Categories:
Other Brands
Kate Moss stars in Reserved's fall-winter 2017 campaign
Kate Moss is the new face of Polish fashion brand Reserved'sfall-winter 2017 campaign. Photographed by Daniel Jackson, the British beauty poses in black and white for the new advertisements. Kate shows off effortlessly cool ensembles styled by George Cortina. The supermodel poses in a mix of leather moto jackets, lingerie pieces and slick outerwear.
Related: Kate Moss Poses in Calvin Klein for Harper's Bazaar
The shoot makes sure to focus on Kate's signature style. Monika Kaplan, global marketing director for Reserved says, "It was important for us to portray the personal, private and authentic attitude of Kate in this imagery - this is what the RESERVED brand embodies, both style and individuality."
CAMPAIGN: KATE MOSS FOR RESERVED FALL/WINTER 2017
Supermodel Kate Moss fronts Reserved's fall-winter 2017 campaign
Supermodel Kate Moss wears a coat in Reserved's fall-winter 2017 campaign
Kate Moss for Reserved fall-winter 2017
Wearing a lingerie inspired look, Kate Moss stars in Reserved's fall-winter 2017 campaign
comnum(0) tbcount(0) tbcount(17)
Categories:
Other Brands
The Vanity Pouch has been with Chanel for a very long time, there are vintage versions available at consignment stores. But if you want the most 'classic' edition, then you should just buy the newest.
For the Fall Winter 2017 Collection, Chanel made an adjustment to the Classic Vanity Pouch. They mixed it with elements from the Trendy CC Line to balance it with a modern touch. So meet the Trendy CC Vanity Pouch, now let's talk about the design.
The Design
The Chanel Vanity Pouch is elegant and luxurious. Even tough it does not come with a shoulder strap, it still look stunning when carried by hand. There are numerous ways to use this bag; you can hide its beauty from the world by turning it into a cosmetic box. Or you can flaunt it to everyone by toting it around town. I think option number 2 is the best choice.
The Vanity Pouch is crafted in diamond quilting, just like any classic handbag from Chanel. It's designed with double zipper on the top in gold or light gold hardware. The top is made with curved handles for the finishing touch.
The Chanel Trendy CC Vanity Pouch is slightly modified on the top. First it's made with the signature golden plate with the house's name engraved on it. The handles are connected to two large eyelets, which are attached to the golden plate. This bag is made in lambskin, which is a soft leather.
The Interior Of The Large Vanity Pouch
The Interior Of The Small Vanity Pouch
The Interior
This bag comes in different colors, but if you choose the classic black, then the interior will be colored in burgundy. The inside is very interesting because it's quilting as well. You will find one large compartment to store your items and there is also an extra patch pocket.
The Small Trendy CC Vanity Pouch does not come with a patch pocket, but instead you will get an internal drawstring bag. The Small Trendy CC Vanity Pouch is also called a jewellery case.
The Sizes And Prices
The Chanel Trendy CC Vanity Pouch is a new design and will not be available in every season.
Chanel Trendy CC Jewellery Case (or Chanel Small Trendy CC Vanity Pouch)
Style code: A84295
Size: 3.1' x 6.9' x 4.8' inches
Price: $1300 USD, 1250 euro, $1650 CAD, £1110 GBP, $9800 HKD, $1840 AUD, $1980 SGD, ¥221400 JPY, ¥9700 CNY, 6220 MYR
Chanel Trendy CC Vanity Pouch
Style code: A84294
Size: 5.9' x 8.3' x 5.5' inches
Price: $1840 USD, €1840 euro, $2300 CAD, £1550 GBP, $14500 HKD, $2700 AUD, $2920 SGD, ¥221400 JPY, ¥3500 CNY, 14200 MYR
Categories

New Posts

Hot Posts